Gangvidefarm
Saturday-Sunday 2-4 of August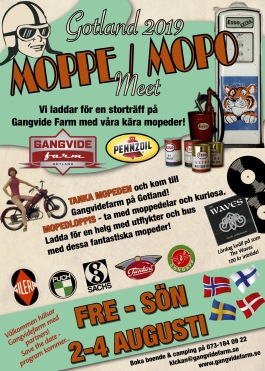 Moped visit from Finland! We invite you to a day where our dear mopeds are at the center. Be sure to sell and replace parts, want someone to sell or buy a moped. Serving, burgers, and activities for all ages!

No entrance fee, just refueling the moped and picking up friends for a wonderful day with 2-stroke dooms!