ENERGIEXPO 2019
Invitation

Location: Gangvidefarm in När
Date: 30-31 of August 2019
Time: 10.00
No fee!

About 30 exhabitor prestens todays and tomorrows technology of energy and fuel.
New theme for this year: water purification for your own home - a hot subject on Gotland

Lecturer:
Shorter lecture about electric cars and storage of energy.

The lectures starts at about 11.00 , 15.00 and the last at evening.

After Work at our harbour from 15.00 with serving, ponyriding,canoe paddling or petting of the animals.
After Work vid vår hamn från kl 15.00.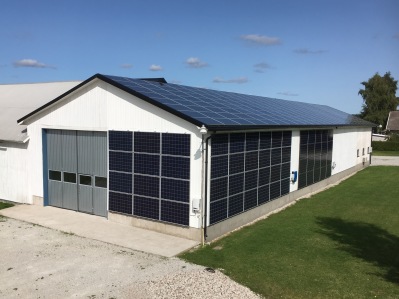 The new solarpower installation at gangvide
We have installed an integrated solarstation on one of our buildings. Delivered by Prolekta.

On the wall three different stations are installed , delivered by GEAB, Prolekta and Svenska Solceller.

We are hoping for a yearly production of about 60 000kWH